Commencement Reservation Guidelines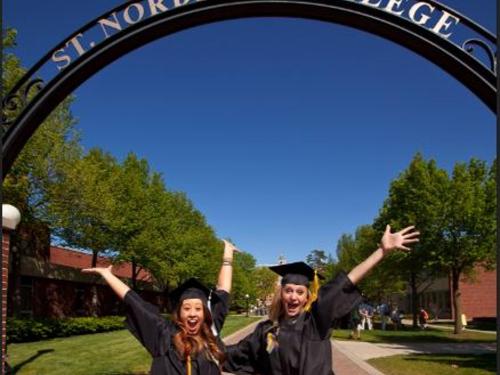 The Kress Inn will begin accepting reservations for Commencement weekend May 14-16, 2021 on Thursday, July 9, 2020 at 10:00 am CDT.
Rooms may be reserved by calling the Kress Inn directly at 920-403-5100/800-221-5070 or in-person at the Kress Inn Front Desk. Due to the limited number of rooms available, our online reservation system will not be accessible to book reservations for graduation dates.

The following booking policies have been put in place to help us serve as many families as possible:
Only two rooms may be reserved per graduate
(We will request graduates name at the time of booking)
There is a two night minimum for each room

The cancellation policy is 30 days prior to the arrival date
Question: How many rooms does the Kress Inn have?
Answer: The Kress Inn has 46 rooms. Due to commencement activities, speakers and distinguished guests; when we start accepting reservations we only have 25 – 30 rooms available to sell for the weekend.
Question: Is it true the Kress Inn sells out quickly once reservations begin being accepted?
Answer: Once we start accepting reservations for Commencement it typically takes about 10 minutes for the hotel to sell-out for the weekend.
Question: Are you guaranteed a room if you book in person at the Kress Inn?
Answer: No. You are more than welcome to try to make reservations in-person at the Kress Inn but we do not guarantee that you will get a reservation by being at the hotel. Please understand that rooms do go fast and we are reserving them both in-person and over the phone.
Question: What are other local hotel options?
Answer: We suggest the following hotels – these hotels are all within a couple of miles from campus. We confidently suggest these as alternate lodging properties, each hotel values the relationship they have created working with the college and St. Norbert families. When making reservations please mention that you are coming for St. Norbert Commencement activities.
Sleep Inn & Suites: 920-338-8800
Country Inn & Suites: 920-336-6600
Holiday Inn Express: 920-593-4600

Question: If we do not get a reservation, is there a waiting list?
Answer: We do keep a waiting list of up to 20 names and we create the list by the time the calls come in. We have several representatives taking phone calls and we have to merge all of the lists using the call time so we are unable to give you your specific number on the list when we are taking your call. The complete list will be complied within a couple of days of the reservation process and you are welcome to call back and check your place on the list at that point. If we do have any cancellations, we go down the list in order.