About The Kress Inn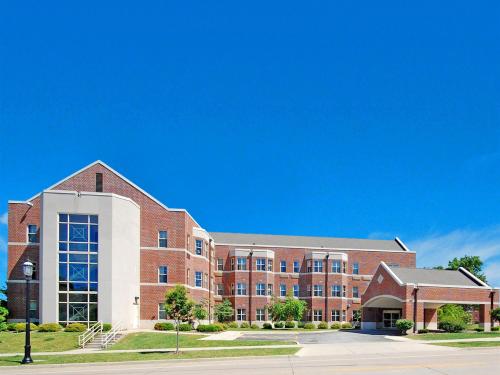 The Perfect Retreat for Today's Traveler

The Kress Inn is owned and operated by St. Norbert College, and is open to the public. The Kress opened its doors in June of 2001, and has 46 spacious and well-appointed suites. We cater to today's business and leisure traveler. All suites offer the amenities that guests have come to expect, including complimentary wired and wireless internet, microwave, refrigerator, coffeemaker, iron and ironing board, hair dryer, spacious workspace, cable television with HBO and two-line guest room telephones.
The Kress Inn also offers complimentary:
24 Hour airport shuttle service
Deluxe continental breakfast: 6:30 a.m. - 10:00 a.m. daily
24 Hour coffee/tea service
Wired and wireless internet
Fresh-baked cookies upon arrival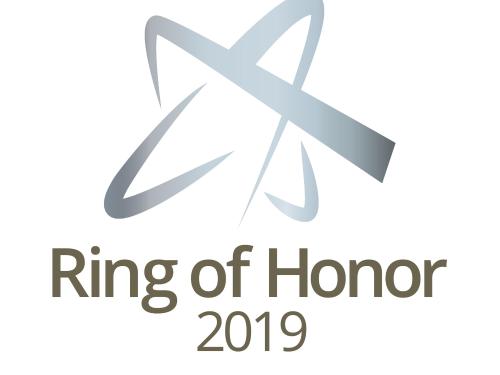 We're located in historic downtown De Pere on the riverfront campus of St. Norbert College. Our hotel is conveniently located near many unique shopping outlets and some of the area's best restaurants for casual and fine dining. We're also located just blocks from De Pere's very own ComedyCity. You may enjoy a walk along the Fox River Trail or stroll through the scenic St. Norbert College campus. Additionally, we're just minutes from downtown Green Bay, Lambeau Field and Green Bay Austin Straubel Airport.
The Kress Inn is a proud member of Choice Hotel's Ascend Collection membership program. The Ascend Collection is a network of historic, boutique and unique hotels that give you an authentic, local experience, designed specifically for people who appreciate an upscale hotel with a strong local flair. Our hotel is considered to be boutique and unique within the Ascend Collection group. Ascend Collection hotels can be found nationwide, including locations on the Magnificent Mile in Chicago, in the heart of Manhattan in New York and throughout Hawaii.
Our dedicated staff strives to make your stay memorable and rewarding. From 2006 to 2019, the Kress Inn has been awarded either the Ring of Honor, Platinum or Gold Hospitality Award from Choice hotels International. The prestigious Ring of Honor, Platinum & Gold Hospitality Award is based on a ranking system that measures guest satisfaction, product quality, room condition and cleanliness, and staff service. We are committed to providing exceptional guest service and facilities to our hotel guests.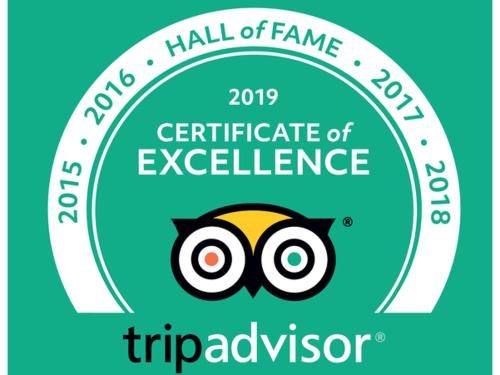 We strive to make each guest's stay a memorable exeperience, and truly appreciate the feedback we receive from guests regarding their stay. We were fortunate to again receive the "Certificate of Excellence Award" & the "Hall of Fame Award" from TripAdvisor for 2019, based on guest reviews and scores. We consistently are ranked #1 for the top hotel in the area.
Whether it's for business or pleasure and you're in the greater Green Bay area, we hope you consider the Kress Inn. Come see why we're your "home away from home" choice for hotel accommodations. To get a sense of what our hotel and area has to offer, please click the video below.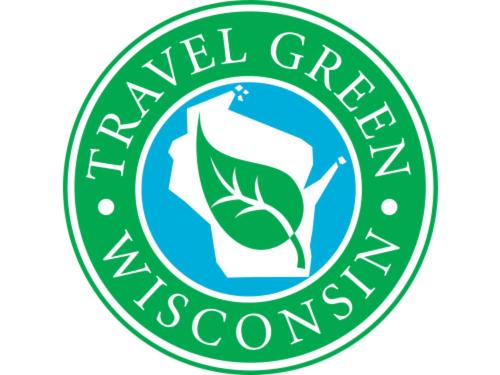 Recycling and Sustainability
Recycling is an important practice here at the Kress Inn. We have provided the following items to make recycling during your stay more convenient. Public recycling bins are located on each floor for recycling of cans, plastic or paper. Green bins are also placed in each guest room. To further our commitment to sustainability the hotel has partnered with Clean the World, an organization that sanitizes and recycles the used soaps and shampoos left in guest rooms. These amenities are then distributed to children and families in need throughout the world. The hotel is also honored to carry the Travel Green Wisconsin certification. In the spirit of Wisconsin's deep heritage of environmental stewardship, the Department of Tourism initiated Travel Green Wisconsin to promote smart, environmentally friendly business practices